AB Schedule
The AB Schedule details the daily runtimes for each route. This includes which days the routes are running, the destination order, and bus stop locations. For more information, please see our destinations page.
Great news! In addition to the regular routes, The Ebus Saturday service is now in effect. Get the schedule for details.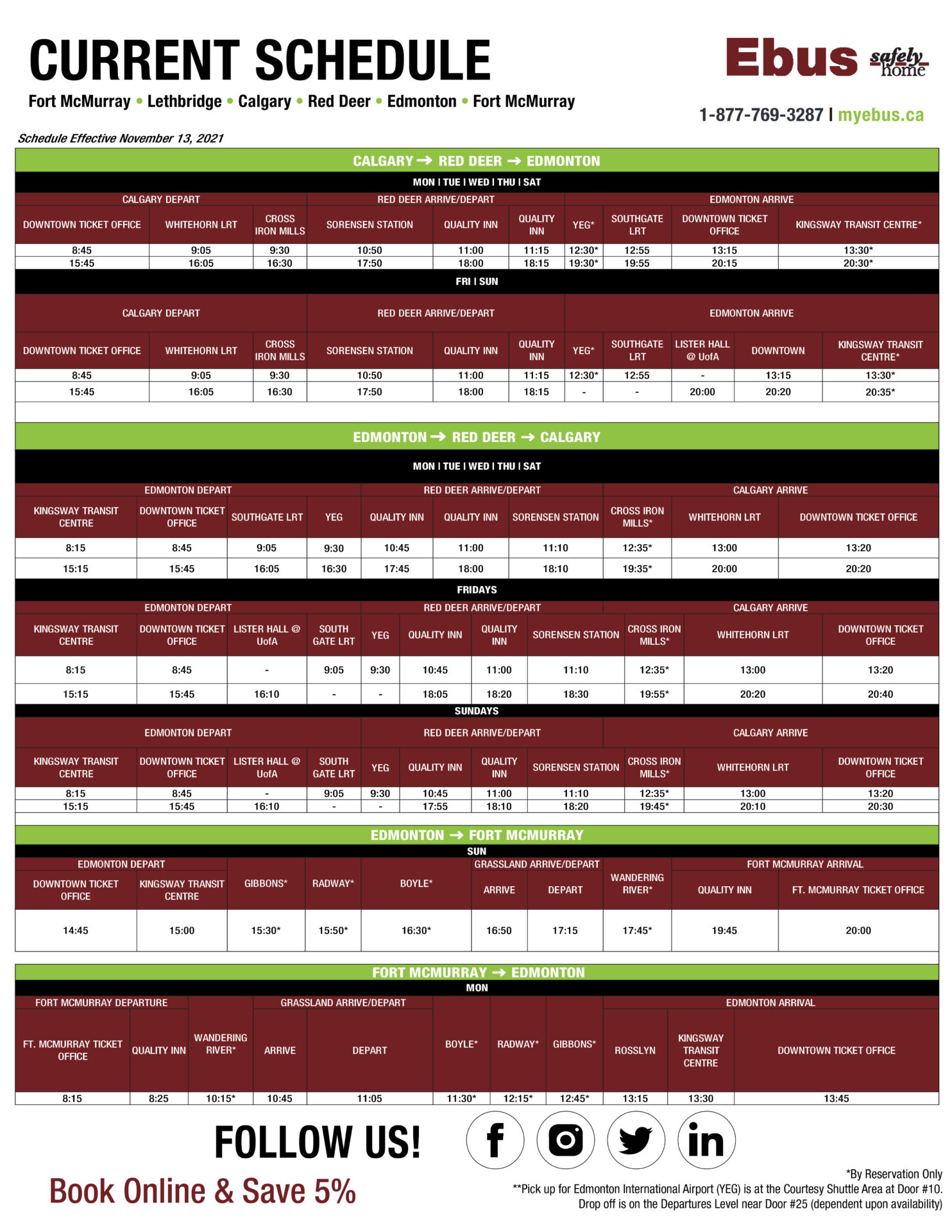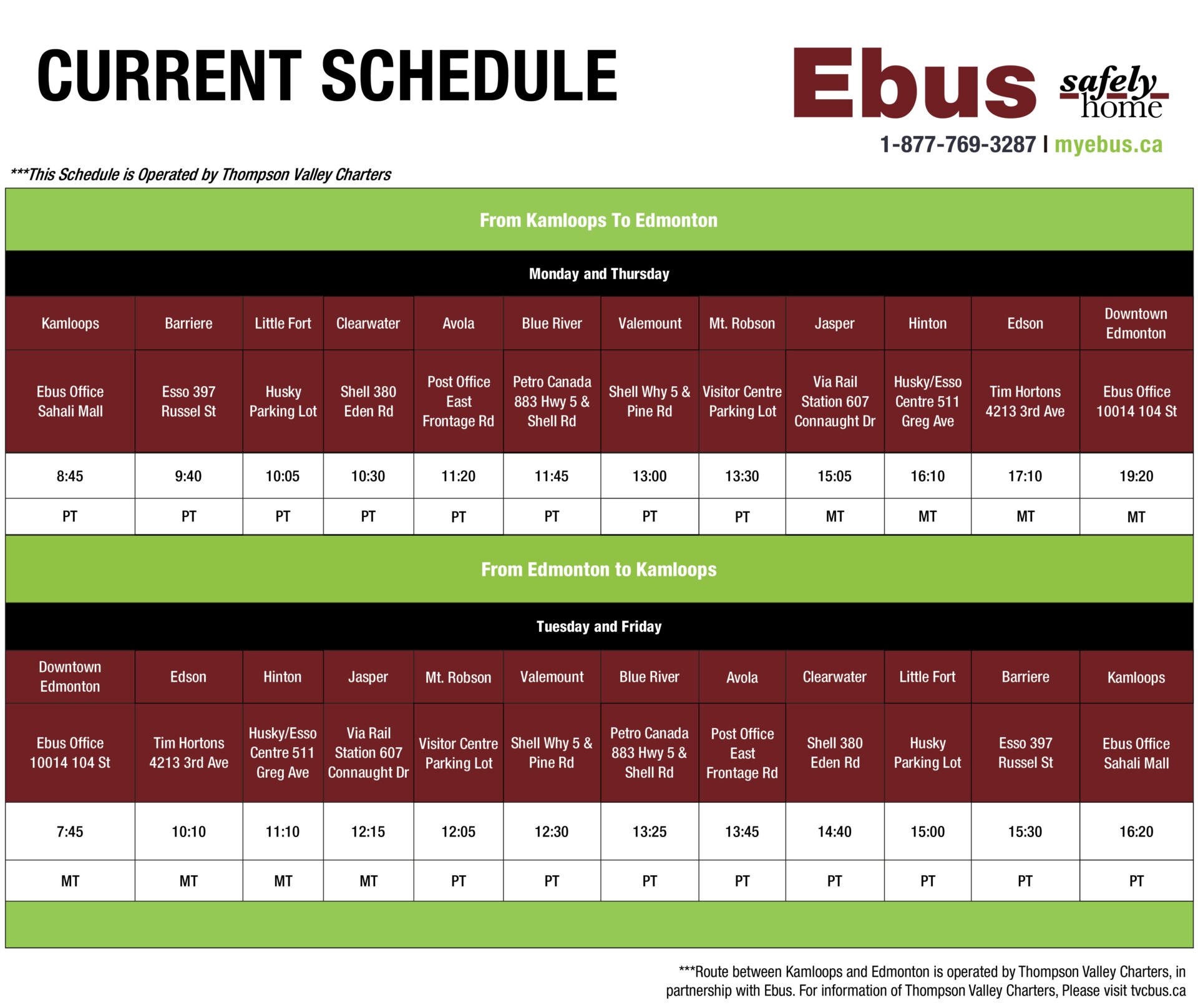 *** Please note that the Route between Kamloops and Edmonton is operated by Thompson Valley Charters. They drive this leg in partnership with Ebus. For information on Thompson Valley Charters, Please visit their website.