ONBOARD AMENITIES
Travel with Ebus, step on onboard, and experience a safe, comfortable trip to your destination. It's not just a ride, it's a relaxing journey that offers many amenities for you to enjoy on your way.
Discover all that we offer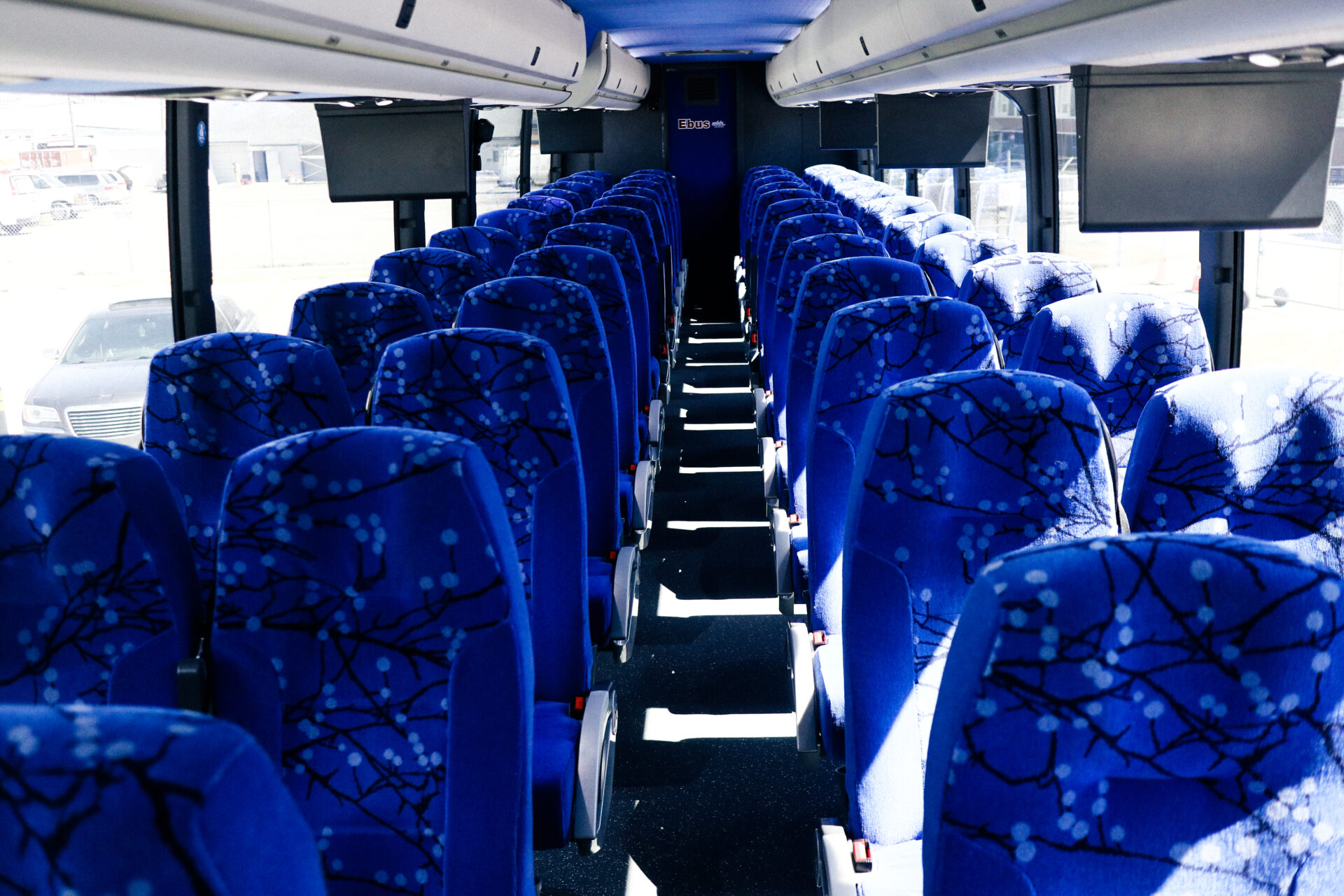 ONBOARD EXPERIENCE GALLERY
Our coaches are full of luxury amenities to make the trip to your destination enjoyable and comfortable. With various perks throughout, we are committed to ensuring a safe experience. Jump on to the free wi-fi. Watch something on one of the onboard screens. Or lean back and just enjoy the ride.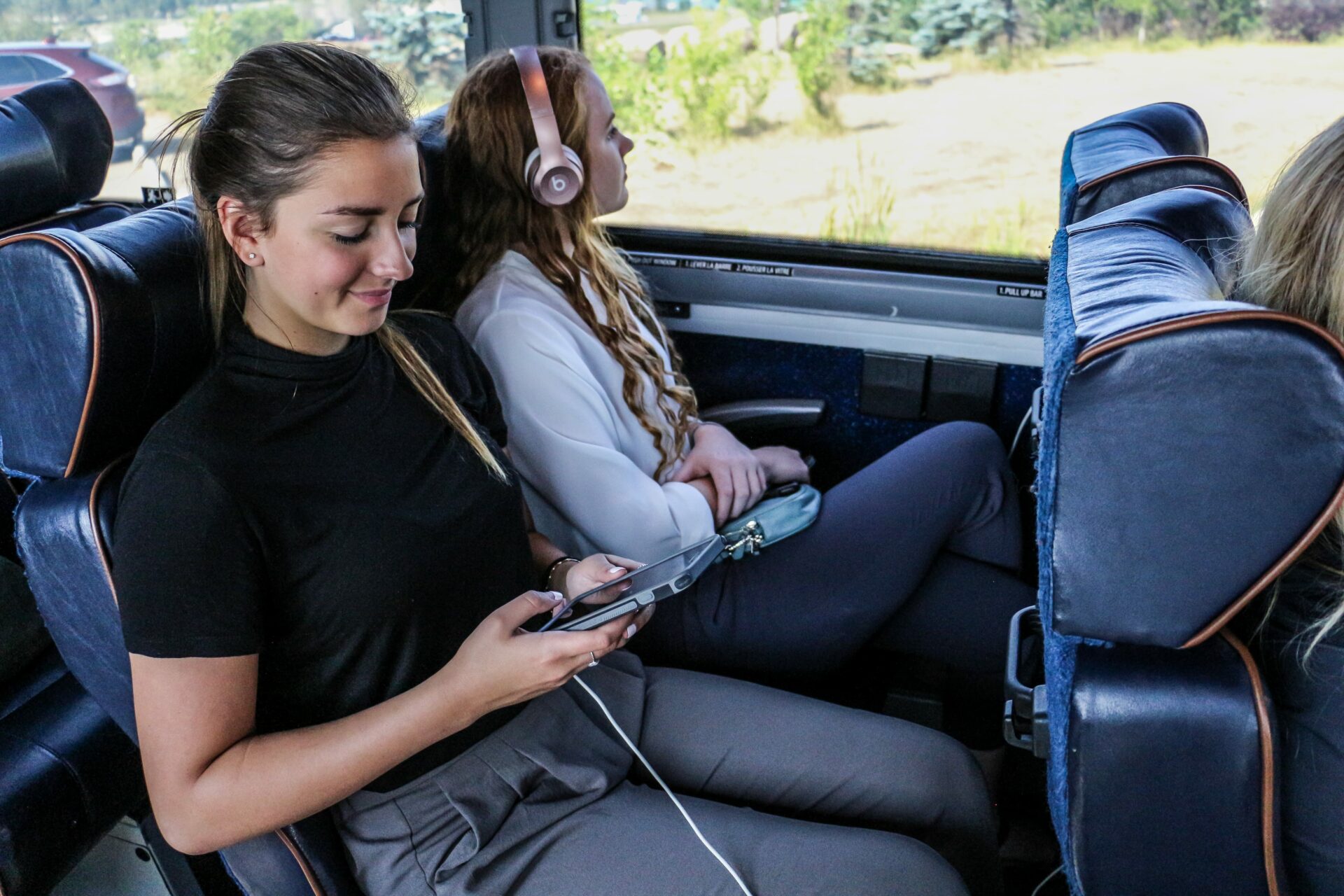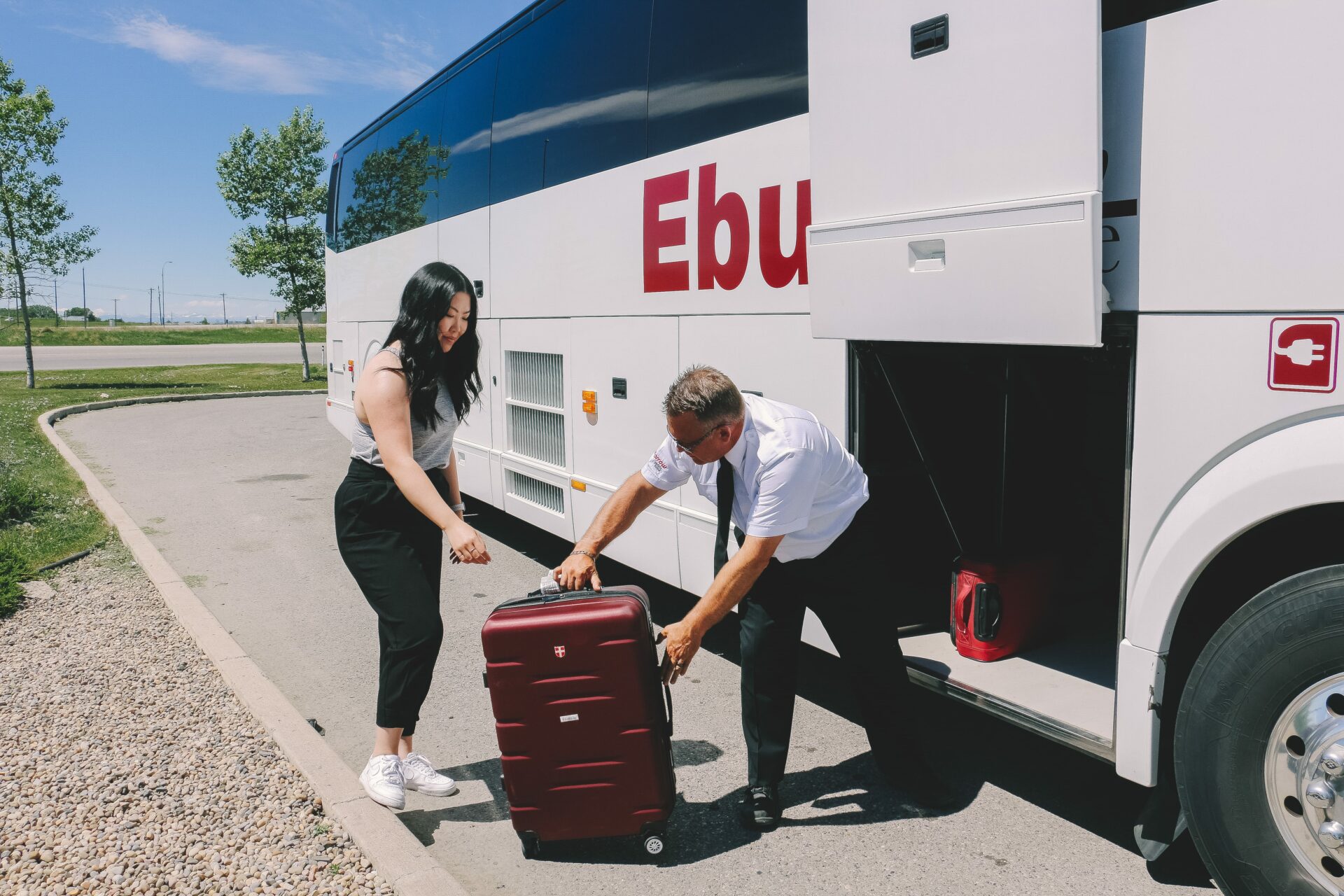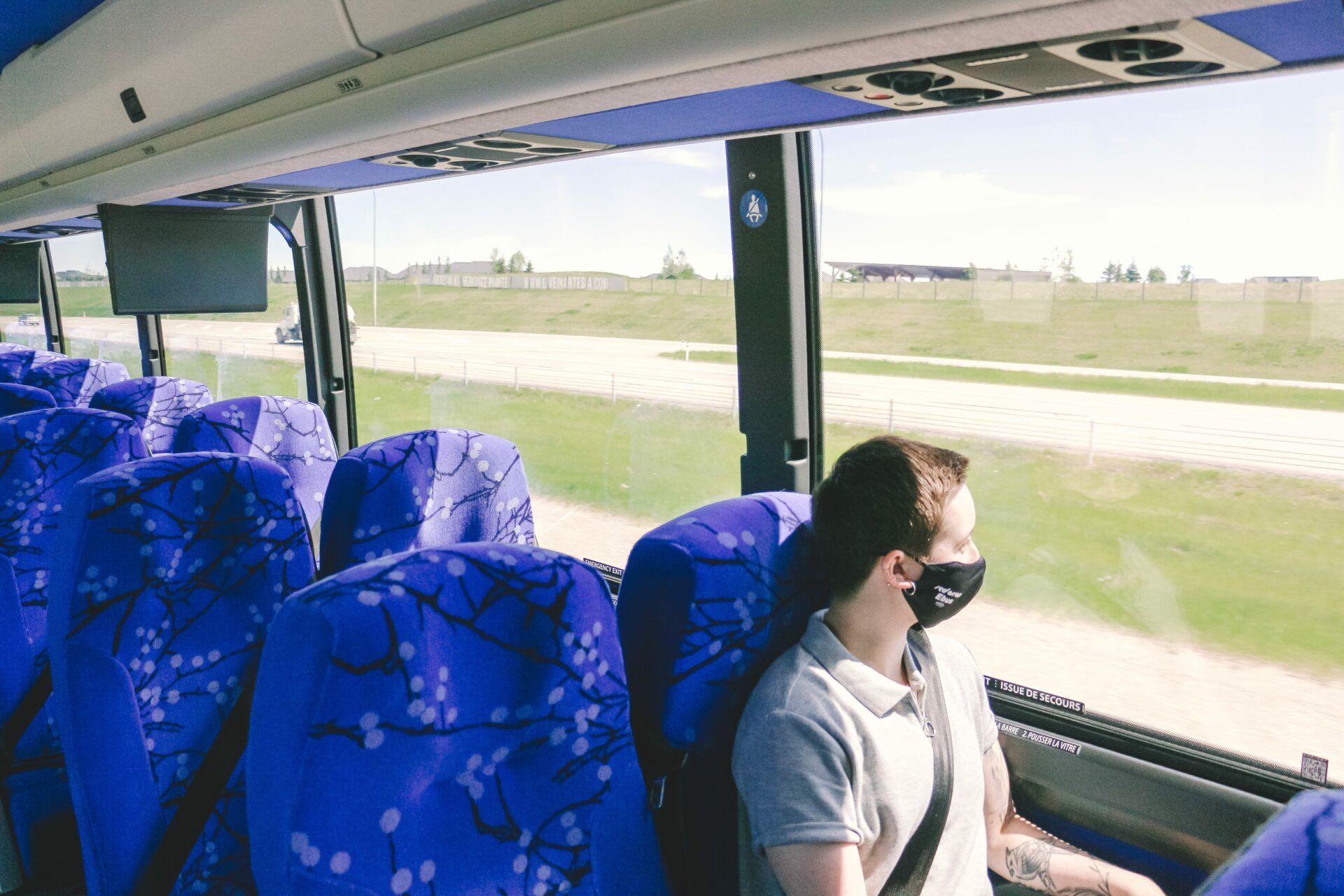 SEAT MAP
Each seat on our buses is equipped with seat belts for passenger safety.
Adding to the passengers experience, the seats recline for your comfort.
For inquiries about seating arrangements, take a look at the Before You Go page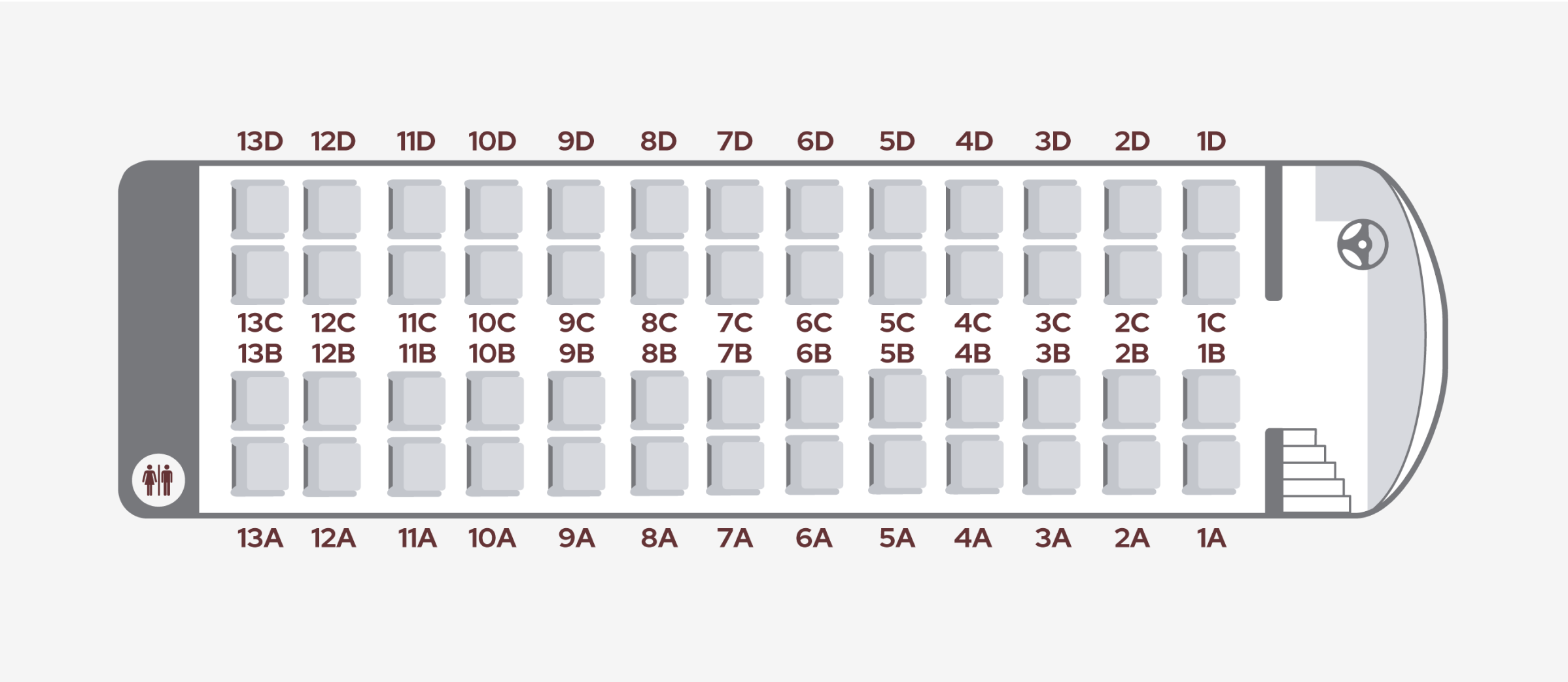 Looking for a more luxurious experience? Check out Red Arrow