about Fort McMurray
Fort McMurray, Alberta, known as "Fort Mac" resides right in the middle of the Athabasca oil sands on the Northeast side of the province. While mainly known for its services in the oil industry, this urban service area is rich in history. It was first occupied by the Cree First Nations before the arrival of Europeans in the late 18th Century.
Fort McMurray has museums and landmarks dedicated to sharing the history and industries present in the region. Get a glimpse into its large history with the Oil Sands Discovery Centre and the Fort McMurray Heritage Society.
There are also a lot of outdoor activities, green spaces, and adventure parks, such as Macdonald Island Park.
Fort McMurray is also known for its AHL hockey team, the Oil Barons. There are also many amateur teams for football, hockey, and rugby.
Just like the rest of Alberta, the weather in Fort McMurray can have extreme highs and extreme lows.
| | High | Low |
| --- | --- | --- |
| spring | 16.9℃ | -3℃ |
| summer | 22℃ | 10℃ |
| fall | 10℃ | -7℃ |
| winter | -10℃ | -20℃ |
*All weather is shown in Celsius
Stop Information
Downtown Ticket Office
Address
10013 MacDonald Ave
Hours of Operation
MON                                            07:30 – 15:00
TUES                                           08:15 – 16:00
WED                                            08:15 – 17:30
THU                                             08:15 – 17:30
FRI                                               08:15 – 17:30
SAT                                              07:30 – 15:00
SUN                                            08:15 – 16:00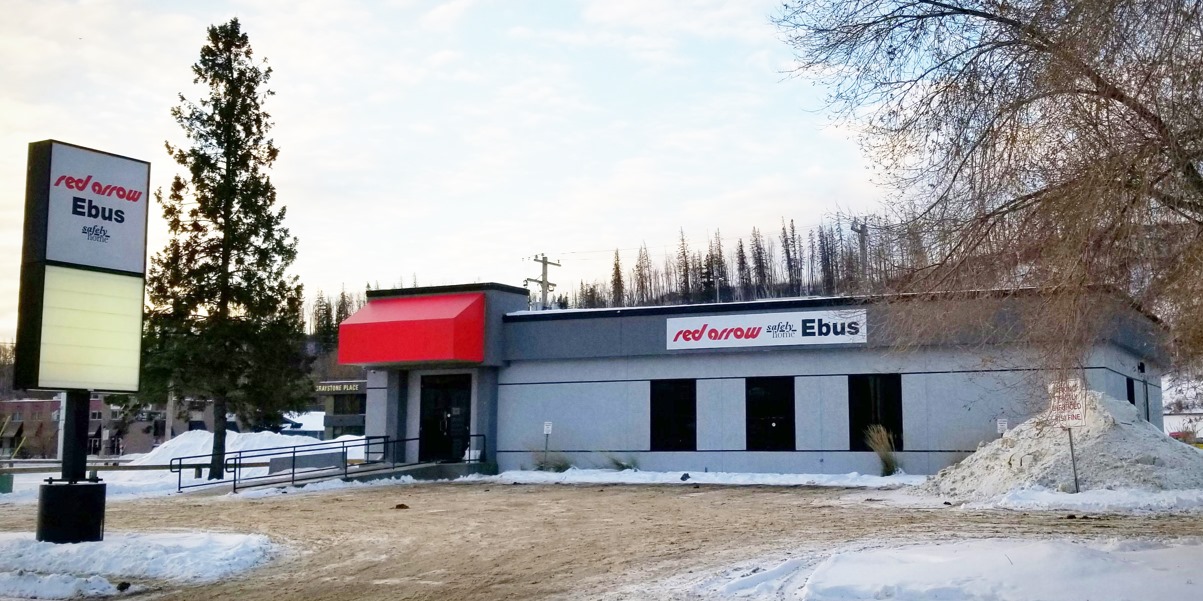 The office is located in the former Bob Barrett Men's Apparel Building, kitty-corner from the Nomad Hotel/The Keg.
No overnight parking. We recommend to please park at the Quality Inn stop if you need to park your car (see below).
Quality Inn Hotel and Conference Centre
Address
424 Gregoire Dr, Fort McMurray, AB
Hours of Operation
This stop is for pick up and drop off only. There is no ticket office at this location.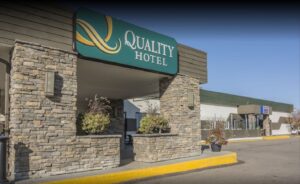 Parking is approved on a case by case basis. Parking fee will depend on the duration of stay. Please call The Quality Inn at 780-791-7200 for more information