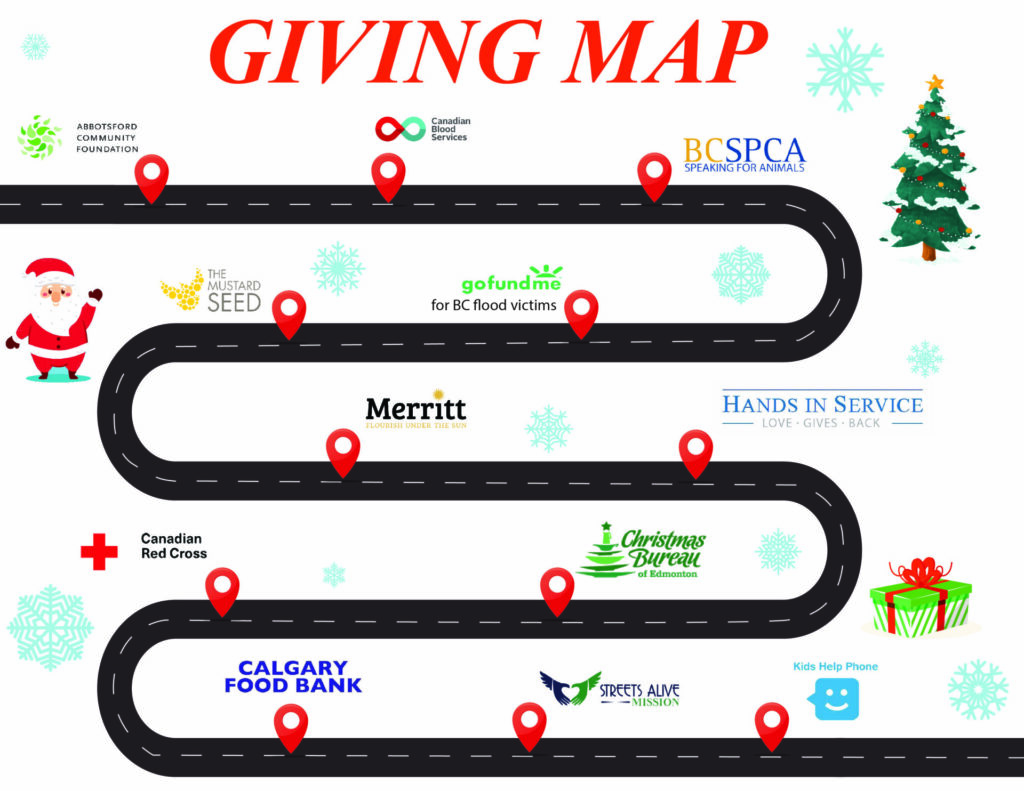 With the holidays upon us, we wanted to give you a way to give back. In the spirit of this holiday season, we welcome you to join us in our journey to support both British Columbian, Albertan, and Canadian charitable foundations and families in need with our route to giving map. Participating is easy! Our goal is to guide you to charities that help the flood victims in B.C. and other organizations in Western Canada. Links to each charity:

How did we Choose our charities?
The list of charities we have chosen to put in our route to giving is all close to our hearts. These charities support the communities that we serve and that our staff and customers call home. Some of these communities are affected by the floods; some are just charities we think are essential in general. We want to be a part of making the communities we work in flourish.