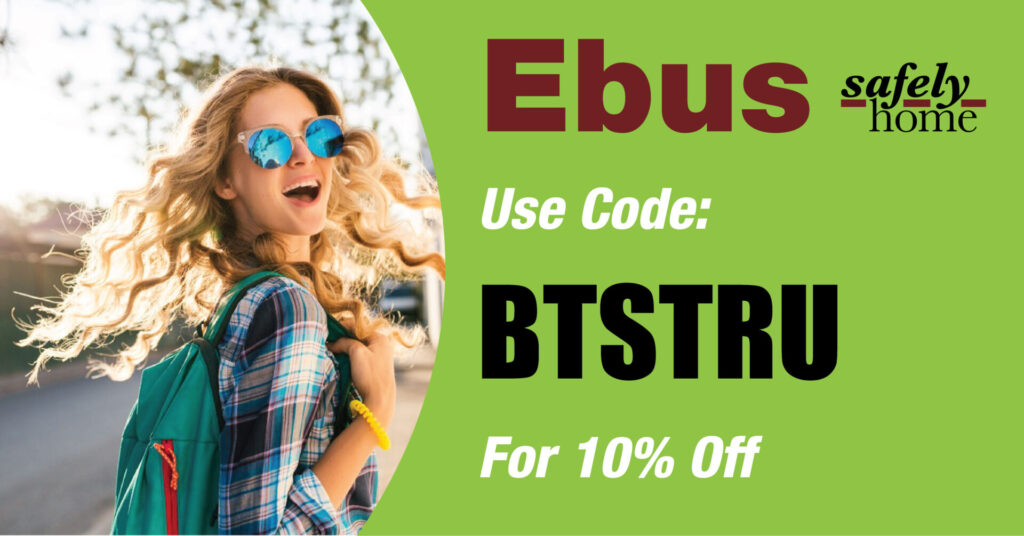 Use the Code & You Could Win!
Book with the code, and not only do you get a comfortable journey with Ebus, but you could win a new set of luggage. After December 1, 2023, when the code expires, we'll be hosting a draw for the university with the most code redemptions!
Ebus is proud to serve communities across BC with safe and reliable transportation. We'd like to show our appreciation and thanks to the universities that are located in some of these communities.
As a thank you to the faculty and students at TRU for choosing Ebus, we've created a unique discount code, valid for 10% off your next trip.
The code is valid for trips up until December 1, 2023.
USE CODE:
BTSTRU
How To Use The Discount:
Copy the code above, and proceed with booking by selecting your departure point, arrival point, and desired dates of travel. Once you select "find seats" you'll be directed to our booking system. After you select your desired travel times, you'll be asked to provide guest details. On this page, at the very bottom, you will provide the promo code. We look forward to seeing you onboard.