About Clinton
Clinton, BC, is one of the midpoint stops between Kamloops and Prince George. Clinton is a village in British Columbia, Canada, located approximately 40 km (25 mi) northwest of Cache Creek and 30 km south of 70 Mile House. It is considered by some to straddle the southern edge of the Cariboo country of British Columbia.
Clinton has a number of attractions, including horse-back riding, big game viewing, hiking, fishing and other outdoor activities. Every May, Clinton is home to the Annual Ball held on Victoria Day weekend, where many people dress as the first settlers did. The Annual Ball kicks off the Village's Heritage Week with the parade and the May rodeo and dance ending Heritage Week. The Clinton Annual Ball is one of British Columbia's oldest continual events, having first been held in 1867 and was a highlight of the social calendar in the British Columbia Interior for many decades.[2] The Clinton Museum, built in 1892, has a number of historical artifacts on display that date back to the gold rush and the founding of the area.
Click here to search for trips and pricing. 
Clinton, much like the rest of British Columbia, is susceptible to temperature highs and lows during the seasons.
| | High | Low |
| --- | --- | --- |
| spring | 14℃ | -2℃ |
| summer | 26℃ | 9℃ |
| fall | 18℃ | 3℃ |
| winter | 0℃ | -7℃ |
*All weather is shown in Celsius
Stop Information
Petro Canada
Address
1318 Cariboo Hwy 97, Clinton, BC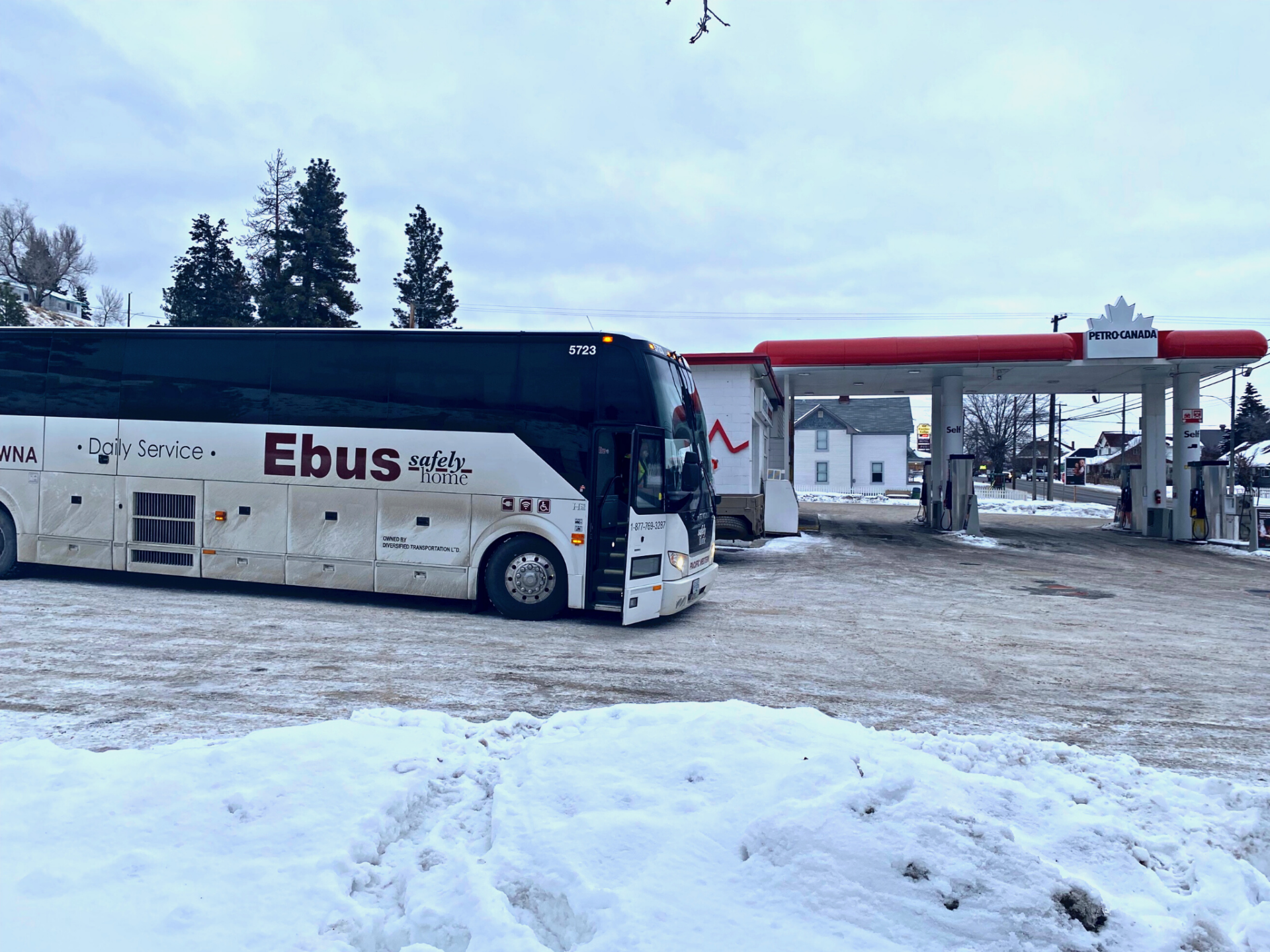 This stop is located outside Petro Canada. There is no office at the pickup/dropoff location in Clinton.