When the autumn leaves start falling from the trees, the weather gets a tad nippy, and people renew their love affair with everything pumpkin spice, this can only mean one thing – Thanksgiving is coming!
Here at Ebus, we know the last couple of years have weighed heavily on everyone. But, as the world continues to transition back into something resembling normal, we thought we would take a moment to shine a spotlight on everything we're thankful for.
Thank You to Our Loyal Customers
Right off the bat, we'd love to pay tribute to those who stuck with our inter-city motorcoach service during these unprecedented times. Everyone, from the average citizen to giant companies, had to adapt to a new way of interacting with others and offering services.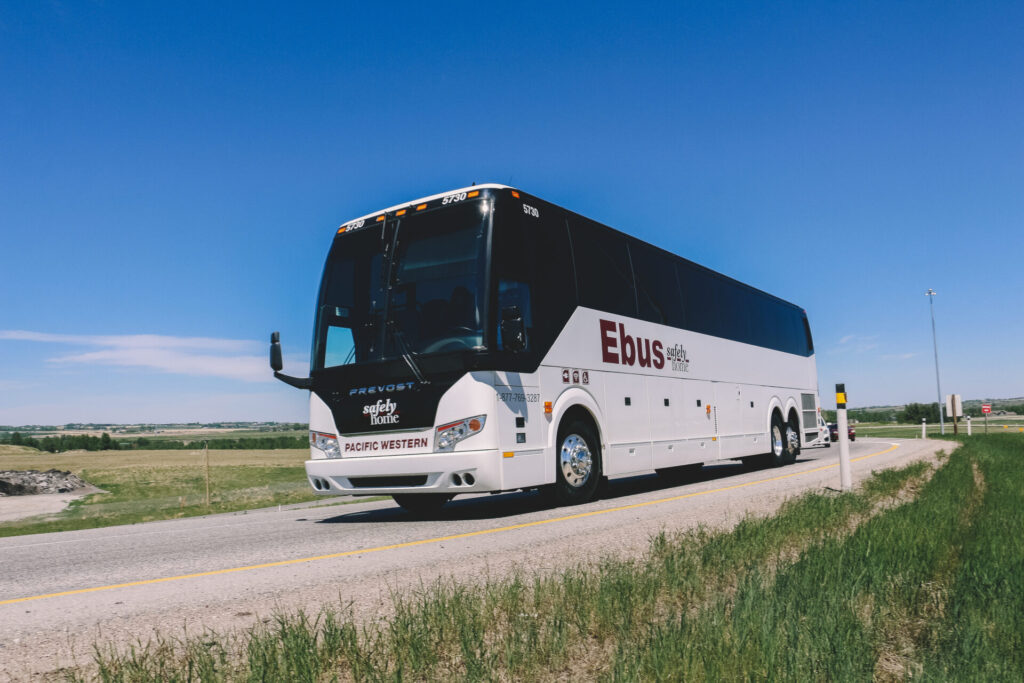 We appreciate the way our passengers conducted themselves after we implemented our enhanced health and safety protocols during the height of the pandemic. However, now that the world has been bitten by the travel bug, we've added more daily departures to meet the demand. We'd like to thank all of you NEW customers for choosing Ebus for your travel needs. We're proud to be your safe, convenient, sustainable, and affordable transportation option.
Thank You For Trusting Ebus to Get You Home to See Loved Ones
Thanksgiving is a time for families to reunite and spend quality time together. We promise to get you SafelyHome, no matter where that is! You might be travelling to one of our major cities like Calgary, Edmonton, or Vancouver, or maybe you're heading back to your small hometown of Grassland, Valleyview, or Merritt.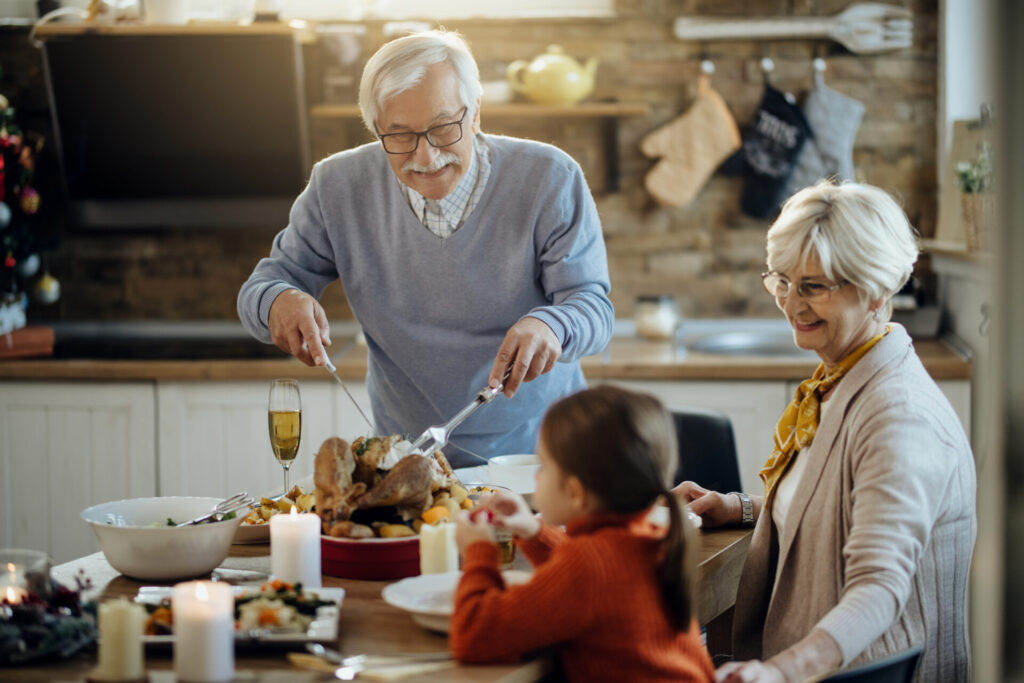 With high gasoline, insurance, and vehicle maintenance prices, why not let us drive you home for Thanksgiving dinner? That way, you'll arrive at your family gathering well-rested, clear-headed, and ready to debate politics with your least-favourite Uncle.
Thank You to Our Drivers and Support Staff for Getting Our Passengers SafelyHome For Thanksgiving
While our customers are the backbone of our business, the unsung heroes of Ebus are our dedicated drivers and hardworking customer service staff. Our friendly, professionally trained drivers will expertly navigate the sometimes-daunting routes found in the mountainous regions of Alberta and British Columbia – so you don't have to.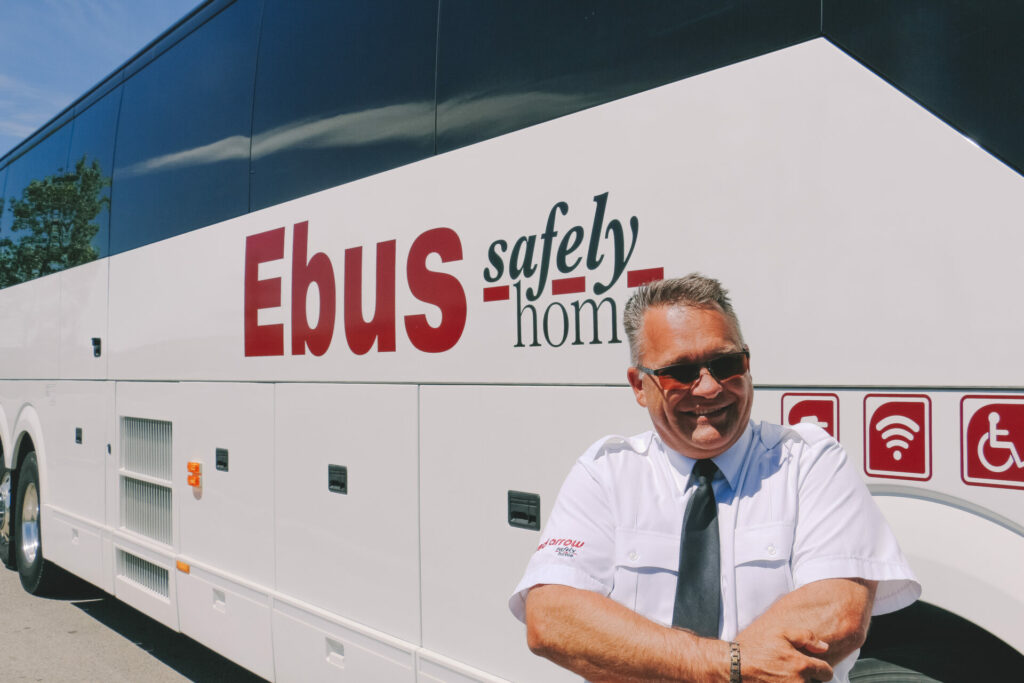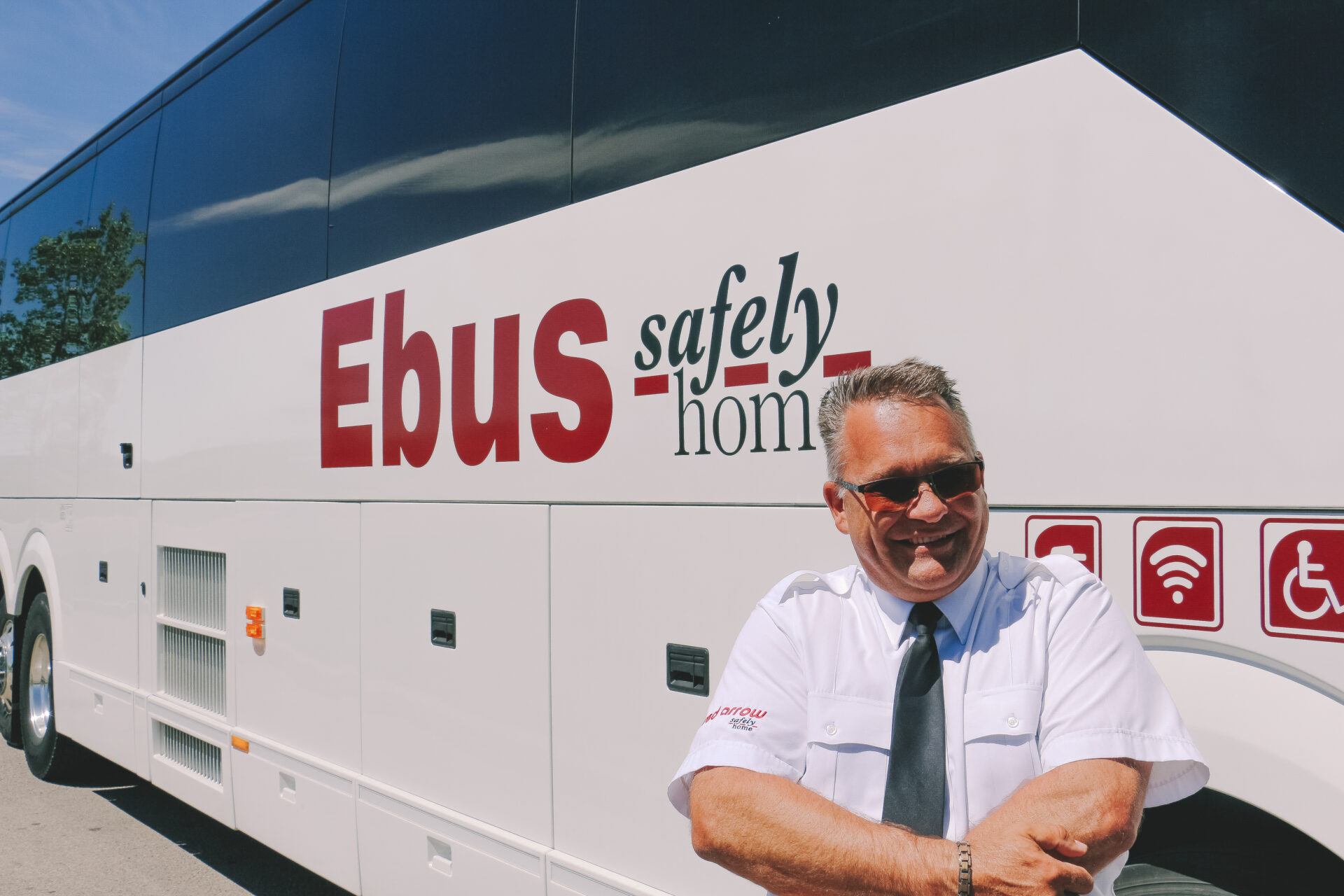 And, don't forget that our knowledgeable customer service agents are always happy to help with ticket purchases or route questions – anything to make your trip home for the holidays an enjoyable and memorable experience.
Save When You Book Online
Our fares are always cost-effective and budget-friendly, with one-way rates starting at under $50. We can also save you a chunk of change when you use the discount code EBUSONLINE – that automatically gives you 5% off your fare when you book online. Book your trip home for the holidays today!
From all of us at Ebus, we'd like to wish everyone a safe, healthy and Happy Thanksgiving.