about Red Deer
When travelling on Ebus, your bus route can bring you to Red Deer, Alberta. As the midpoint between Calgary and Edmonton, it is the home to a wide range of tourism spots; such as the Alberta Sports Hall of Fame, Westerner Park, Canyon Ski Resort, and Waskasoo Park. Being one of Alberta's larger cities, and in central Alberta, the city of Red Deer is known for the oil and gas industry.
However, it is also known for being an Arts and Cultural hub in Canada. Also, the city has itself firmly rooted in sports. If you are looking for a mix of culture and adventure, it definitely requires a visit! Start your trip planning now because the possibilities are endless in Red Deer!
It is also one of the weather-worn cities in Alberta, with rain and snowfall taking place year-round. Here is an overview of the temperatures in Red Deer, AB.
| | High | Low |
| --- | --- | --- |
| spring | 15℃ | -2℃ |
| summer | 23℃ | 8℃ |
| fall | 11℃ | -3℃ |
| winter | -5℃ | -16℃ |
*All weather is shown in Celsius
Stop Information
Quality Inn & Conference Centre
Address
7150 - 50th Ave, Red Deer
Hours of Operation
MON | TUES* | WED* | THURS* | FRI | SAT*           9:15 – 18:30
SUN           10:15 – 18:30
*Closed for lunch between 12:00-13:00
**Effective March 26th, 2022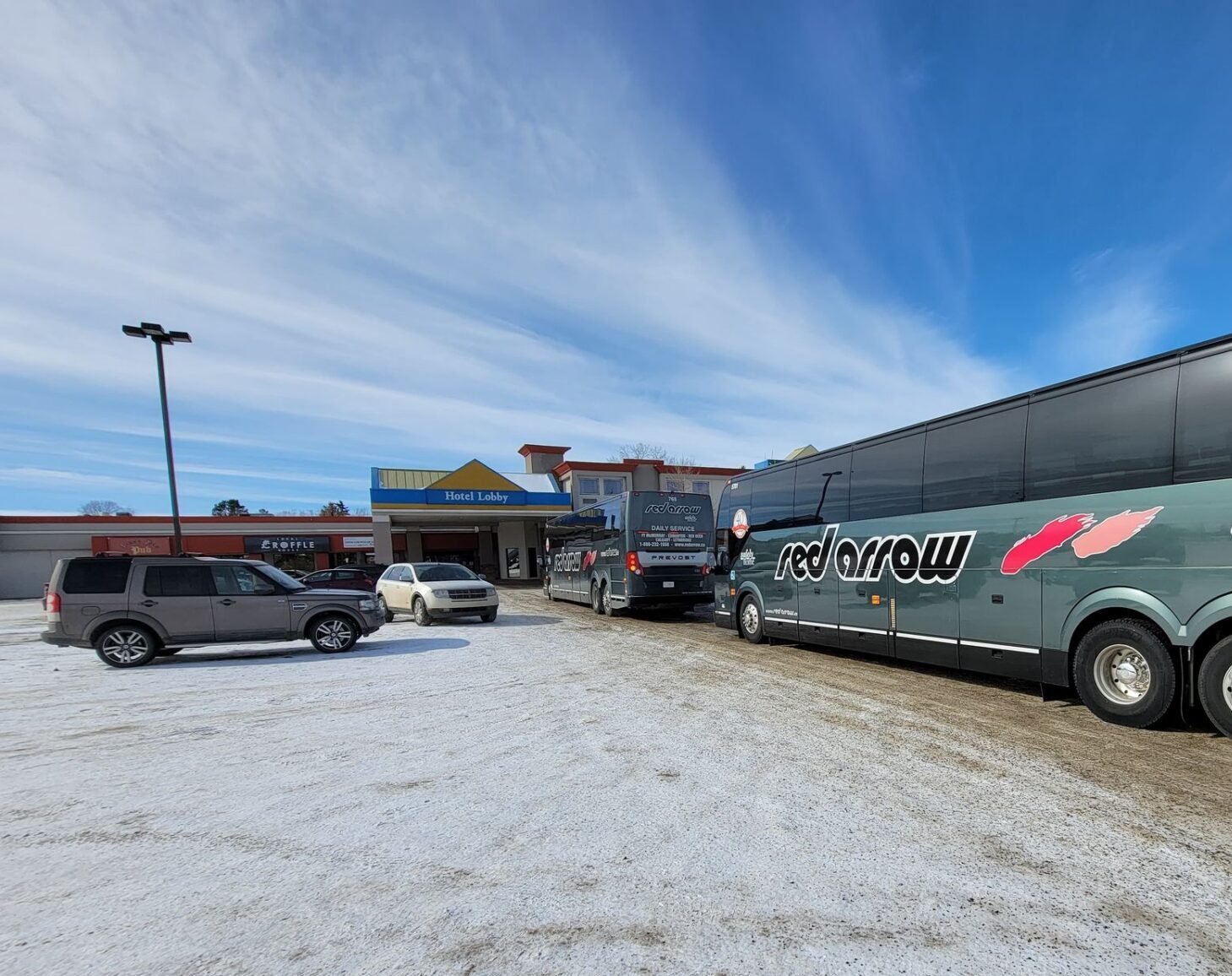 This stop is located in the north hill area Red Deer along 50th Ave. The stop is located in front of the Quality Inn Lobby.
Please note that the Quality Inn staff are not Ebus Representatives; for Red Arrow assistance, please inquire at the Red Arrow office inside the hotel or call 1-877-76-3287 and an Ebus Passenger Experience Representative will be happy to help you.
Parking costs $5.00/per day + tax. You must register and pay with the hotel reception desk.
The hotel is accessible by public transit. Routes 15, 18 and 1 all have stops within walking distance to the Red Arrow office. For more information, visit the Red Deer Transit website.
Sorensen Station
Address
49 Ave and 48 St, Red Deer
Hours of Operation
Pick-up and drop-off only, no office.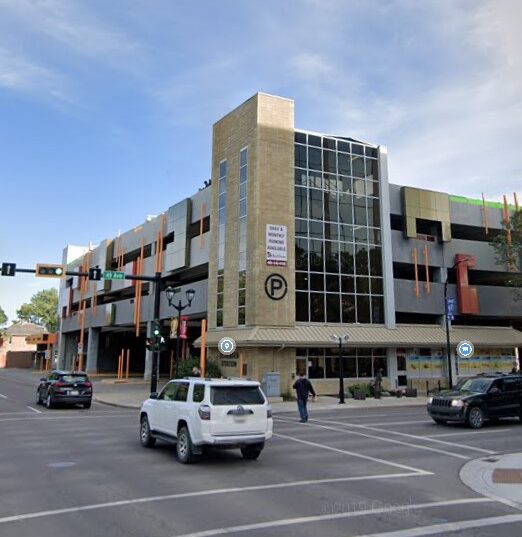 This stop is located in the terminal at Sorensen station in Red Deer. The stop is in south Red Deer along 49th Ave. 
There is no ticket office at this location.
There is no parking available at the train station. But there is a paid parking lot across the street from the station.
Sorensen station is accessible by many routes run by the City of Red Deer. For more information, visit the Red Deer Transit website.