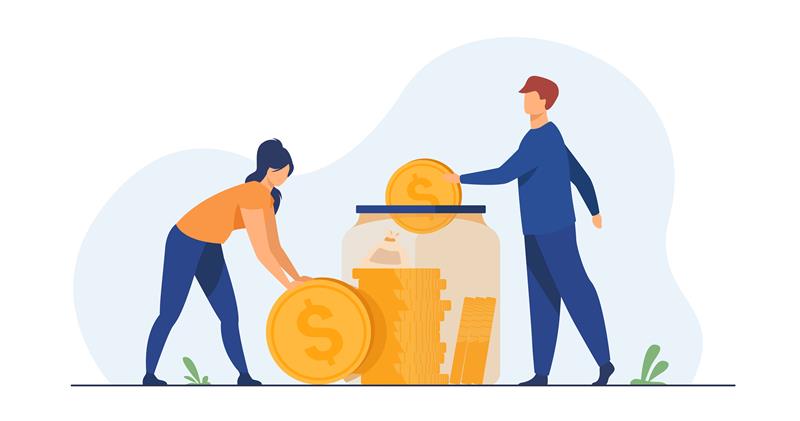 With the seemingly never-ending rise of inflation, it feels like everything is costing more money these days. And, with no relief on the horizon, saving some hard-earned dollars has never been more important. At Ebus, we understand.
That's why we've got your back with a few cost-cutting travel tips to help you get through these uncertain financial times, keep money in your bank account, and do the things that really matter – like visiting friends and family.
Gas Prices Leaving You Shell-Shocked? Leave the Driving to Us
Sky-high fuel prices are getting a lot of attention as the cost of filling up your ride just keeps going up. Gassing up your car these days can easily cost north of $100 – and if you've got a larger vehicle, it can be as high as $150.
Throw in the added costs of multiple fill-ups, regular maintenance, and car insurance and we think you're probably starting to get the picture. Driving yourself on your next road trip just doesn't make sense! Our Ebus fares can save you a bundle.
A quick look at our fares between major centres in Alberta and BC make a convincing case to leave the driving to us. A typical one-way Ebus fare between Calgary and Edmonton costs only $55.71 and starts at $85.24 between Vancouver and Kelowna. And remember, all you have to do is sit back, relax, and enjoy the ride.
Don't Pay For Luggage
Remember the last time you flew on a major commercial airline? To avoid the annoying checked luggage fee, you probably crammed everything into a carry-on bag, only to find out there wasn't enough room in the overhead bins. So, they made you check it anyways. And, if you think you're saving money with the new no-frills airlines, think again. They are now charging for carry-on bags, too.
Leave all that hassle behind when you travel with us. We offer a generous luggage allowance, with up to three pieces included with the fare, including one carry-on item. If you need to bring more bags on your trip, that's no problem either. You can add up to three more for a grand total of six pieces and the price for extra luggage is a very reasonable $15.75 per bag.
Our Fares are less expensive Than Airfares
Airfares can be notoriously expensive, even for short-haul trips that are only in the air for an hour. We ourselves on offering the best value in Western Canada. Our prices are a fraction of what you would pay for airfare and we offer bus service to 48 cities across British Columbia and Alberta, including many communities not serviced by air travel. It's time to save your money, avoid the long lineups at the airport and hop on an Ebus.
Our Fares Don't Fluctuate on a daily basis
As long as we're beefing about airlines, a widespread complaint about searching for airfares online is the constant price fluctuations when searching for a seat. One day, a flight to Vancouver is $200 and the very next day, that same flight has jumped to $400. Why? At Ebus, there are no surprises.
Our fares will stay the same, and we know that provides our customers with much-needed peace of mind when planning and budgeting a trip. You'll pay the same price whether you're booking two months out or two days out (but we do recommend securing your ride as far in advance as possible to make sure you have a seat!)
Book Online with Ebus and Save
We're already the most cost-effective way to travel in Western Canada, but did you know you can save even more? All you have to do is use the discount code EBUSONLINE to automatically save 5% on your fare when you book online. You can find the link on our homepage at www.myebus.ca and we promise your booking will be honoured.
Unlike the major airlines, we're not cancelling thousands of reservations this summer. You'll continue to enjoy the outstanding customer service that you've come to expect when riding with us.
BONUS SAVING TIP
Another very important way you can save is by reducing greenhouse gasses and saving our planet! Just one trip with Ebus can potentially take 52 cars off the road. All of our buses are powered by low-emission, clean-diesel engines, providing a much greener alternative to cars and airplanes.